There is a lot to unpack here as we enter the NASBL draft. We have two 20 year old outfielders that have the polish of 10 year veterans. We have a handful of guys in their late 20's that finally got a shot. We have a relief pitcher who struck out 143 batters. We have a guy whose only peer with the bat is Joey Votto.
We also have the first legitimate two-way player in major league baseball since a guy named George Herman Ruth took the field. Fun fact - I am pretty sure that Red Robbins selected Babe Ruth with his first pick as a 20 old pitcher when he first became eligible for the strat-o-matic draft in 1915. Red has been winning NASBL championships ever since!

Without further adieu, the following is the Springfield Times' Annual First Round Projections.

1) Grundy County Grizzlies – Ronald Acuna (OF)
Jack Howard and the Grizz won 96 games in 2016. Since that season, the Grizz have owned the top pick in each of the last two seasons and dealit franchise favorite Paul Goldschmidt for the 2nd pick in last year's NASBL draft. While the last two years have not been easy to watch for the Grizz faithful, those who believe in "the System" continue to espouse the benefits of adding generational talent to a roster year in and year out – and it is hard to blame them. Let there be no doubt that there are two generational talents in this draft. Ronald Acuna or Juan Soto rivals the preeminent heated barroom conversation of year's past – Bryce or Trout. While Ronald Acuna came into this season with all of the hype that the consensus "Best Prospect in Baseball" brings with it (see – Harper, Bryce), just as in that previous draft there happens to be another 20 year old outfielder a little further down the prospect ratings that may have outperformed the prodigious prospect (see – Trout, Mike). That's not to say that Acuna disappointed in any way – he hit 26 bombs in 111 games with an OPS of .917 and won MLB's rookie of the year over Juan Soto. Jack Howard cannot go wrong with either pick. The only questions that remain are 1) which flavor of generational talent does Mr. Howard prefer and 2) has "the System" finally reaped enough benefits for the Grizz to return to glory?

#2) Illinois Chow Chows – Juan Soto (OF)
As previously mentioned, the #2 pick in this draft is equal to the #1 pick in most drafts. It is good to be Brad Sherlag. The scraps left over from the first pick is a 20 year old with an astounding slash line of .292/.406/.517 while playing a strong defensive corner outfield position. Easy selection for the Chows.
#3) Slatington Bulldogs – Walker Buehler (SP)
I have talked at length about the top two picks in this draft and have yet to mention the 23 year old who had a WHIP under 1, an ERA under 3, and was throwing seven shutout innings in MLB's World Series last year. If I were Walker Buehler I would be offended that I am not in the previous conversation. Maybe he should be, but Walker Buehler is three years older than Acuna/Soto. Other players have done comparable things to Buehler at the age of 23 (not many – but others). Also, Mr. Buehler is a starting pitcher – something that (except on rare occasions) will inevitably get hurt and crush your hopes and dreams. That doesn't mean that Walker is not 100% deserving of being a #3 overall draft pick – in this draft and any others. Buehler is head and shoulders above any other young starting pitcher in this draft that will toe a rubber in MLB in 2019.
#4) Shawnee Crows – Gleyber Torres (2B/SS)
The Crows are set on the rotation front but are light on middle infield bats. The Crows only rostered middle infielder is Jonathon Schoop – who arguably shouldn't be manning either position for a contender – let alone try to hold down both 2B and SS simultaneously. Torres is a perfect selection for the Crows and his talent warrants the selection here. Gleyber was thrown into a pennant race at 21 in MLB's toughest market and performed admirably – slugging 24 home runs and a .820 OPS in 123 games.
#5) Pocono Chin Music – Shohei Ohtani (SP/DH)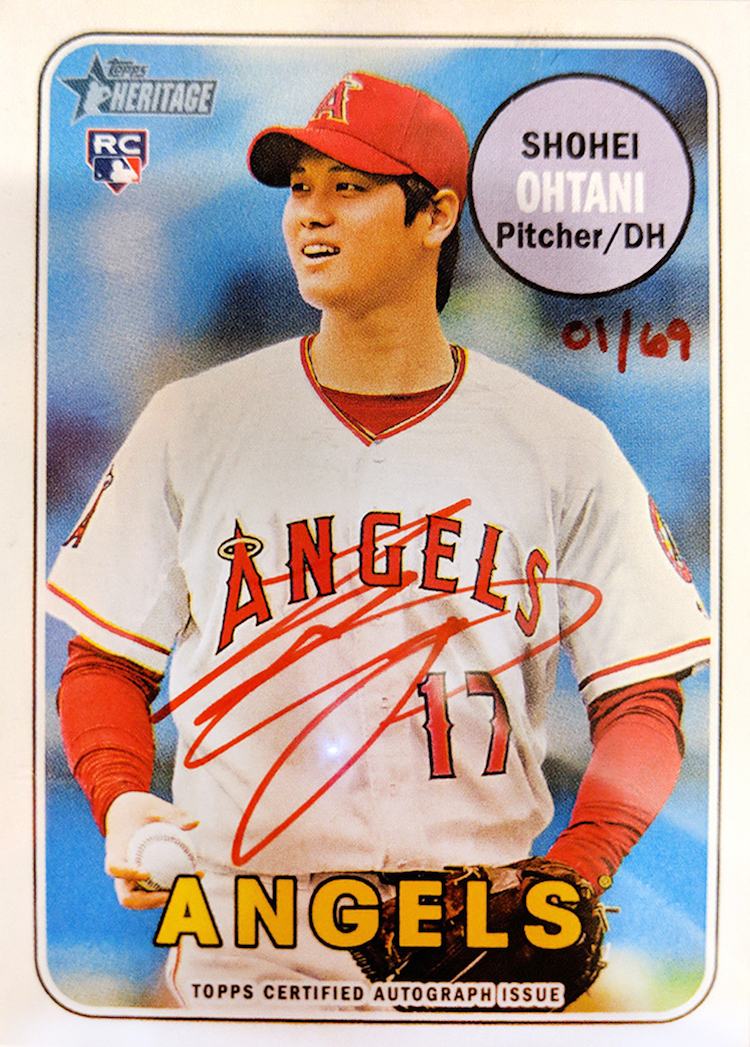 With all of the talented players in MLB – there is only one player so special that he stands out like a unicorn – with phrases tossed around like "first player since Babe Ruth" when describing his pitching/hitting exploits. Unfortunately, this unicorn is more like a Pegasus – a Pegasus with a damaged ulnar collateral ligament that will make him unable to fly in MLB during 2019. Shohei Ohtani's UCL is the only reason he is available at this pick. Ohtani will be the most fun player to have on your Strat roster and still mashes as a left handed power hitter when he is unable to pitch. There is a reason why Shohei was MLB's Rookie of the Year in the Junior Circuit in 2018. The bat plays – even for next year when he is unable to take the bump.
#6) Outlaw Josey Wales – Max Muncy (1B/2B/3B/LF)
It is not hyperbole to say that the most valuable player on one of the highest payroll teams in major league baseball was a 27 year old career minor leaguer without a major league appearance in two years. All Max Muncy did in his first full MLB season was put up 35 homers and a .973 OPS in a full 481 plate appearances, participate in the home run hitting contest at MLB's all-star game and hit 4 postseason homers – all while playing all over the field. Muncy's offense is for real. If he was five years younger he would be in the conversation for a pick above #6. As it is, Muncy is a great pick for Outlaw and will plug in at 1B and in the middle of the Outlaw order.
#7) Vermont Fighting Sioux – Miles Mikolas (SP)
Mikolas made his MLB debut in 2012 and pitched his last innings in MLB during the 2014 season. After that Mikolas moved on to pitch three seasons for the Yomiuri Giants where he compiled a 2.18 ERA over 424 innings of work. This paved the way for Mikolas' triumphant return to MLB at the ripe old age of 29. I know that Win/Loss record will get a proverbial eye roll from the analytical baseball crowd – but anytime a guy compiles an 18-4 record over 32 starts it does beg a closer look. Mikolas' season more than holds it when taking such a look - with great peripheral numbers over his 200+ innings pitched. With Patrick Corbin, Trevor Williams and Charlie Morton already in the fold, there won't be many easy days for hitters rolling into Vermont to take on the Sioux.
#8) Lake Champlaign Cannibals – Jack Flaherty (SP)
The Cannibals appear to have a thumping lineup already set and ready to wreak havoc on the hurlers of NASBL. What the Cannibals do appear to be missing is a few starting pitchers. The Cannibals are especially lacking in youth in the rotation – with the other starters on the Lake Champlaign staff averaging an elderly 34 years of age. Jack Rafe Flaherty (yes - Rafe is his real middle name) fits nicely as a 22 year old fireballer that can take the bump 28 times for the Cannibals this year and dominate NASBL hitters. Flaherty struck out 182 MLB hitters in his 151 innings of work – while only allowing a stingy .199 batting average. Flaherty has a bright future and should thrive under the tutelage of the plethora of veteran starters on the Cannibals staff.
#9) Canyon Country Cannons – Adalberto Mondesi (SS/2B)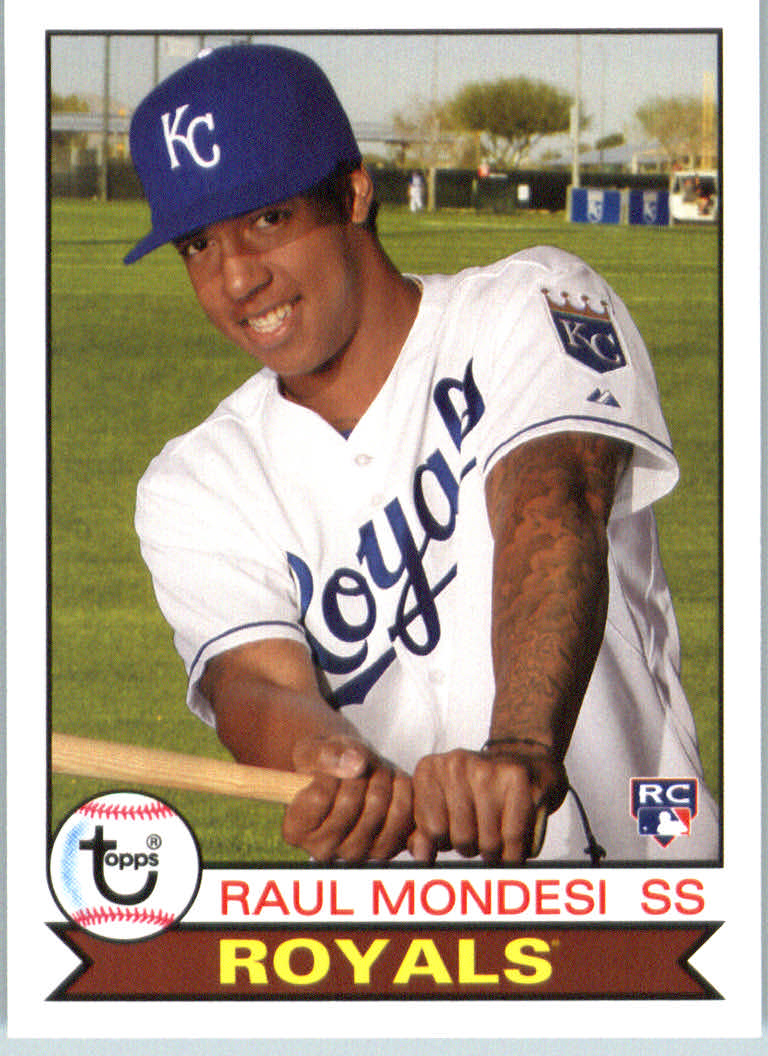 The stolen base appears to be a lost art in NASBL – being pushed aside in favor of launch angle/exit velocity. However, there is no true substitute for speed. Mondesi swiped 32 bags in only 75 games. This pace has not been seen in a dozen years when Jose Reyes swiped 78 bags for the Mets in 2007. It should be noted that the son of longtime NASBL stalwart Raul Mondesi does not eschew power for speed. Mondesi slugged 14 round trippers in those 75 games as well. A 22 year old, great glove middle infielder with a 30/70 pace is too hard for the Cannons to pass up here. Adalberto should serve as the heir apparent to Ian Kinsler in Canyon Country.
#10) Vermont Fighting Sioux (via trade from Ed Couch) – Miguel Andujar (3B)
Miguel Andujar showed that he could flat out rake in his debut season in MLB – hitting .297 with 27 homers and 92 runs batted across 606 plate appearances. What I'm getting at is that MLB pitchers had a full season to adjust to Andujar and still could not get him out on a consistent basis. As a result, Andujar finished second in the rookie of the year balloting as a 23 year old rookie in MLB. Andujar does swing at everything – with only 25 walks in those 606 plate appearances. He also hits everything - with only 97 strikeouts. As an aside – it pains this writer to use the line "only 97 strikeouts" without any hint of irony. Alas, these are the times we live in. Grumpy old man aside concluded - the bat is special and Andujar's offense will be greatly appreciated in Vermont.
#11) Phoenix Pony Express – Willy Adames (SS/2B
Willy Adames was a consensus top 20 prospect in baseball before making his MLB debut in late May for the Rays at the age of 22. Adames started extremely slowly on the offensive side with a crisp .196/.248/.295 slash line in his first 33 games. From that point on, something clicked for Adames and hit .330./408/.477 in his final 52 games of the season and was a large part of the reason the Rays surprised most pundits by finishing with 90 wins. Great value for the Bulldogs at #11 if the 2nd half stats are any way near indicative of Adames' true ability – something that would be wholly unsurprising based on the prospect pedigree that Adames brought into the season.
#12) Slatington Bulldogs (via trade from Springfield) – Joey Wendle (2B/3B/SS/OF)
Back-to-Back Devil Rays! Apologies, apparently MLB's Devil Rays eschewed the "Devil" moniker a few years back. Who knew? Back-to-Back Rays! The Bulldogs already grabbed a pitching ace in this draft. Now its attention shifts to offense. Joey Wendle hit .300 (good for 8th in MLB's American League) and got on base at a very respectable clip in his first full season in MLB. The fact that he did all of this while playing five different positions makes Wendle a manager's dream. Joey is a little old for a rookie at 28, however there is no reason to think Mr. Wendle will not be a fixture at the top of the Bulldogs lineup for the foreseeable future.
#13) Denville Ultras – Harrison Bader (OF)
Harrison Bader's defense is his calling card. Bader is a spark plug whose route running ability should end up resulting in a "1" across all three outfield positions for the next 5-10 years. At 24 years old, Bader's offense could continue to improve. Even if it does not, Bader was above league average with the bat in his first full MLB – which is more than good enough when coupled with his speed/defense. Strength up the middle is extremely important in NASBL – something Ken Anderson understands. The Ultras already have a stockpile of shortstops (Trea Turner, Xander Bogaerts, Orlando Arcia, and Matt Duffy). The next logical step is a gold glove caliber centerfielder.
#14) Slatington Bulldogs (via trade from Georgia) – Tyler Glasnow (SP/RP)
The Bulldogs are on the clock yet again. There are numerous directions that Adam Leickel can go with his third pick in the first round. The Times sees Leickel grabbing a starter with the most upside with this pick in Tyler Glasnow. Glasnow was a top 10 prospect in MLB as late as 2017, but has had some issues finding a consistent release point in MLB. Glasnow averaged 5.8 walks per nine innings while being relegated to the bullpen for MLB's Pittsburgh Pirates. This lack of a consistent release point is not unheard of for taller pitchers – and Glasnow measures in at a Bunyanesque 6 feet 8 inches. Glasnow was deemed a disappointment by the Bucs and was dealt to those pesky Rays in a midseason trade/change of scenery. Things seemed to click for Tyler in Tampa. Glasnow put in 11 starts of dominant baseball - with only 19 free passes to go along with 64 punch-outs. If Glasnow continues to limit walks at anywhere near this clip, the Bulldogs will have a steal at #14.
#15) Outlaw Josey Wales (via trade from Lehigh Valley) – Josh Hader (RP)
The Wales only have one carded reliever entering the NASBL draft. That being said, it takes a special reliever to crack the first round of a NASBL draft. There is a relief pitcher who struck out 143 batters in MLB in 2019. I will give you a second to digest that. I do not really need to say much more to explain why Mark Hildebrant needs some Hader-ade in his life.
#16) Dallas Fort Worth Spurs – Jesse Winker (OF
There were only nine MLB players in 2018 that met NASBL's eligibility requirements and had an OBP above .400. There were only four MLB players in 2018 that met NASBL's eligibility requirements and had more walks than strikeouts. There were only two players that met both of these criteria – Joey Votto and Jesse Winker. What I'm saying is that Jesse Winker is a special talent with the bat. Winker clocked in with a .405 OBP and more walks than strikeouts in his first full MLB season. Why is Winker still available at #16 overall, you ask? The Times will just be kind and say that Jesse will benefit greatly if MLB adapts the universal DH. Lucky for Red Robbins, NASBL has already done so! In other words - the Spurs have a new leadoff man.